The Axiom Defy is a straight powerhouse with overstable flights. It resists turning over at high power, comparable to the stable MVP Photon. Ideal for controlled, long drives with reliable line-hitting capability. Usable at lower power, it delivers impressive distance as an overstable disc.
Flight Chart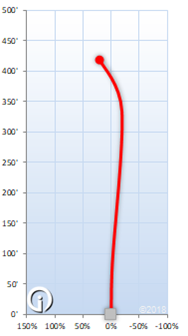 More Information

| | |
| --- | --- |
| Manufacturer | Axiom |
| Model | Defy |
| Disc Type | Distance Driver |
| Stability | Overstable |
| Speed | 11 |
| Glide | 5 |
| Turn | -1 |
| Fade | 3 |
| Call For Price | No |
Description
The Axiom Defy is a straight powerhouse driver with a touch of overstability. Comparable to the stable MVP Photon, it resists turning over even at high power. Ideal for long, controlled drives, the Defy's line-hitting capability make it a reliable choice. Even at lower power, it remains a usable, overstable disc for impressive distance.
The Defy's signature characteristic is its resistance to turn while maintaining a straight flight path. High-power throwers will enjoy its line-hitting capabilities and resistance to turnover, finishing with a clean straight flight. Meanwhile, average power throwers can rely on the Defy's resistance to turnover in headwinds, while still harnessing manageable stability for maximum distance.
Available in Neutron and Proton plastics, and weighing between 155g-175g, the Defy is a versatile choice for disc golfers of varying skill levels. Its blend of stability, distance, and resistance to turnover makes it a valuable addition to any player's bag. Unleash the power of the Defy and experience its remarkable performance on the course.