Feel the power and precision of Axiom Mayhem, a high-speed distance driver for advanced throwers. It is an ideal workhorse driver with Octane-like dome for impressive distance and awe-inspiring glide.
Flight Chart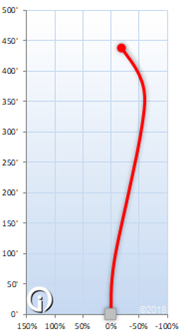 More Information

| | |
| --- | --- |
| Manufacturer | Axiom |
| Model | Mayhem |
| Disc Type | Distance Driver |
| Stability | Stable |
| Speed | 13 |
| Glide | 5 |
| Turn | -1.5 |
| Fade | 2 |
| Call For Price | No |
Description
Experience the power and precision of the Axiom Mayhem, a straight-stable high-speed distance driver that will take your game to the next level. Designed for advanced and expert throwers, the Mayhem boasts a responsive straight-stable profile and exceptional speed, making it an ideal workhorse driver. With its pronounced dome, reminiscent of the MVP Octane, the Mayhem delivers impressive distance-covering glide that will leave your competitors in awe.
While belonging to the demanding high-speed class, the Mayhem offers a workable stability for easier straighter flights. Whether you're an expert thrower looking to unleash its full potential for booming shots and controlled drifts, or an average power thrower seeking a disc that can handle your power without excessive turn, the Mayhem delivers unparalleled performance. Its reliable straight-stable flight will give you the confidence to conquer any fairway.
Available in Neutron, Proton, and Plasma plastics, the Axiom Mayhem allows you to choose the disc that matches your preferences. With weights ranging from 165g to 175g, you can find the perfect balance of stability and control. Step up your distance game with the Axiom Mayhem and experience the thrill of mastering the fairways with every throw.