The Tenacity fights to stay airborne, predictable flight path. Elevate your game with this go-to understable distance driver. Impressive performance in the 23mm class, "sneaky long" flights with proper form.
Flight Chart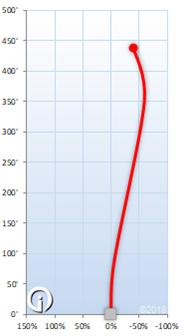 More Information

| | |
| --- | --- |
| Manufacturer | Axiom |
| Model | Tenacity |
| Disc Type | Distance Driver |
| Stability | Understable |
| Speed | 13 |
| Glide | 6 |
| Turn | -3 |
| Fade | 1 |
| Call For Price | No |
Description
The Axiom Tenacity could be your new go-to understable distance driver that will elevate your game to new heights. As part of the high-speed 23mm distance class, the Tenacity delivers impressive performance and "sneaky long" flights when thrown with proper form. Comparable to a worn MVP Catalyst, this disc features a domed top that promotes exceptional distance-covering glide, ensuring your shots soar effortlessly through the air.
The Tenacity lives up to its reputation of fighting to stay airborne. However, as less power is put into the launch, its tends to fade sooner. This makes it an excellent choice for average and developing throwers seeking a reliable straight-with-fade driver. The Tenacity's predictable flight path allows you to navigate the fairways with confidence, while expert throwers will appreciate the challenge of adjusting the hyzer angle and shot height to unleash the full potential of this remarkable disc.
Crafted with Neutron plastic, the Axiom Tenacity offers a perfect balance of durability and grip. With weights ranging from 165g to 175g, you can find the ideal weight to suit your throwing style and preferences. Prepare to unleash the power of the Tenacity and witness its incredible distance potential. Whether you're a seasoned pro or a beginner looking to level up your game, the Tenacity is your ticket to mastering understable drives and achieving remarkable distances on the disc golf course.