Tap into your true potential with the Axiom Virus. Built with beginners in mind, the Virus offers forgiveness and versatility, allowing you to achieve impressive distance and control on the course. Its exceptional glide and responsive understability ensure that every throw soars through the air with ease. 
Flight Chart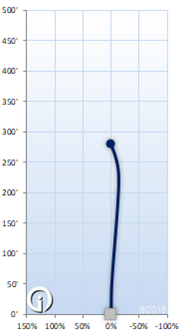 More Information

| | |
| --- | --- |
| Manufacturer | Axiom |
| Model | Virus |
| Disc Type | Distance Driver |
| Stability | Very Understable |
| Speed | 9 |
| Glide | 5 |
| Turn | -3.5 |
| Fade | 1 |
| Call For Price | No |
Description
Unleash your potential with the Axiom Virus. This distance driver is designed to elevate your disc golf game. Engineered with beginners in mind, the Virus is Axiom's most forgiving distance driver, delivering impressive glide and responsive understability that keeps it soaring through the air. With the Virus in your arsenal, power throwers can effortlessly execute massive turnover shots with a reliable forward fade, while average throwers can extend and shape their lines using the disc's optimal balance of turn and gentle fade. The Virus's flight characteristics resemble those of a well-seasoned Impulse, making it a versatile and valuable addition to any player's bag.
Experience the Virus's consistent understability with its forward pushing fade that can be manipulated by skilled throwers or used to gain distance advantage for lower-powered throwers. Power throwers will appreciate the Virus's performance in tailwinds and its ability to execute long hyzerflip to turnover shots. Meanwhile, powered-down and standstill shots benefit from the low speeds required for a smooth and straight Virus flight. The Virus's versatility extends to height as well, allowing for high flexing distance lines or low ceiling shots at controlled throwing speeds.
For a well-rounded disc golf game, the Virus perfectly complements more stable drivers like the Insanity and Wrath. Available in premium-quality Neutron and Proton plastics and weighing between 155g and 175g, the Virus offers durability, consistency, and the ideal weight range to suit your personal preferences and throwing style. Elevate your distance game to new heights with the Axiom Virus, the go-to choice for effortless distance and controlled understability.