The Axiom Wrath is a stable-overstable distance driver. Power throwers shape distance with turn control, while average throwers benefit from resistance against headwinds and fades.
Flight Chart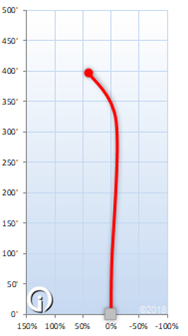 More Information

| | |
| --- | --- |
| Manufacturer | Axiom |
| Model | Wrath |
| Disc Type | Distance Driver |
| Stability | Overstable |
| Speed | 9 |
| Glide | 4.5 |
| Turn | -0.5 |
| Fade | 2 |
| Call For Price | No |
Description
The Axiom Wrath is a slightly overstable disc golf distance driver that will take your game to new heights. Designed as a complement to the Insanity, the Wrath brings a worn-in flavor to the beloved Tesla flight profile, offering a more turn-resistant experience.
Power throwers will harness the Wrath's incredible control as they command it to stretch out and shape distance lines with ease. Meanwhile, average throwers will appreciate its turn resistance, making it a valuable asset in challenging headwinds and when executing fading lines. With the low-speed fade of the Wrath, you'll be able to precisely range your shots and rein in those tricky turnover lines.
Made with Neutron plastic, the Axiom Wrath boasts the perfect combination of durability and grip. With weights ranging from 155g to 175g, you can find the optimal weight for your throwing style and preferences. Elevate your disc golf game with the Axiom Wrath, the go-to choice for power throwers seeking control, versatility, and reliable overstable flights. Unleash the wrath and dominate the fairways with confidence.