The Discraft Buzzz is a reliable and versatile mid-range disc that's a favorite among disc golfers worldwide, known for its straight flight path and excellent glide, making it an essential addition to any disc golf bag.
Flight Chart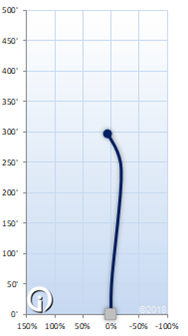 More Information

| | |
| --- | --- |
| Manufacturer | Discraft Disc Golf |
| Model | Buzzz |
| Disc Type | Mid-Range |
| Stability | Stable |
| Speed | 5 |
| Glide | 4 |
| Turn | -1 |
| Fade | 1 |
| Call For Price | No |
Description
The Discraft Buzzz is a premium-quality mid-range disc designed for both professional and recreational players. This disc is a favorite among disc golfers worldwide due to its reliable flight and consistent performance.
Crafted from top-quality materials, the Buzzz features a flat-top and a smooth, beadless rim that makes it easy to grip and control. It's available in a wide range of weights, from light to heavy, so you can choose the one that suits your playing style best.
The Buzzz is known for its straight flight path, making it an excellent choice for long, accurate shots. It's incredibly versatile and can handle both forehand and backhand throws with ease. This disc has excellent glide, allowing you to cover more distance with less effort.
Whether you're a beginner or an experienced player, the Discraft Buzzz is an excellent addition to your disc golf bag. It's perfect for players looking to improve their accuracy and consistency on the course. So why wait? Get your hands on a Buzzz today and take your disc golf game to the next level!